Plant-based diets have gained popularity in recent years as people look for healthier and more sustainable food options. The good news is, there are plenty of delicious plant-based recipes that are not only healthy but also satisfying and easy to prepare. Whether you're a full-time vegan or just looking to incorporate more plant-based foods into your diet, these recipes are a great place to start.
1. Chickpea Curry:
This Chickpea Curry is a flavorful, hearty, and healthy plant-based meal that is perfect for a cozy night in. Made with chickpeas, spices, and a rich tomato sauce, this curry is sure to satisfy. Serve it over rice or with a piece of naan bread for a complete meal.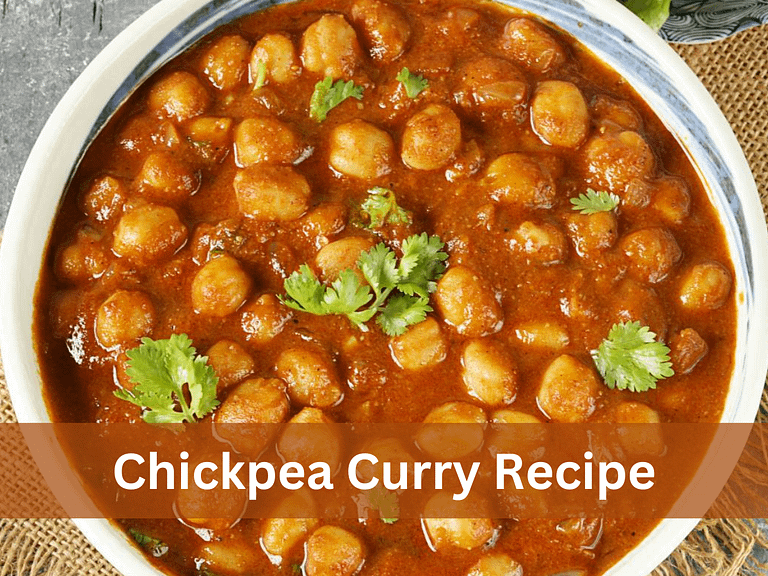 Ingredients:
1 tablespoon olive oil
1 onion, chopped
3 cloves garlic, minced
1 teaspoon grated ginger
1 teaspoon ground cumin
1 teaspoon ground coriander
1 teaspoon turmeric
1/2 teaspoon cayenne pepper
1 can chickpeas, drained and rinsed
1 can diced tomatoes
1 cup vegetable broth
Salt and pepper, to taste
Fresh cilantro, for garnish
Instructions:
In a large pot, heat the olive oil over medium heat.
Add the onion, garlic, and ginger, and cook until the onion is translucent, about 5 minutes.
Stir in the cumin, coriander, turmeric, and cayenne, and cook for another minute.
Add the chickpeas, diced tomatoes, and vegetable broth, and bring the mixture to a boil.
Reduce heat to low and let simmer for 15-20 minutes, or until the sauce has thickened.
Season with salt and pepper to taste and serve over rice or with a piece of naan bread, garnished with fresh cilantro.
2. Quinoa and Black Bean Salad
This Quinoa and Black Bean Salad is a delicious and nutritious plant-based dish that is perfect for lunch or as a side dish. Packed with protein and fiber from the quinoa and black beans, and a burst of flavor from the veggies and cilantro, this salad is sure to become a favorite.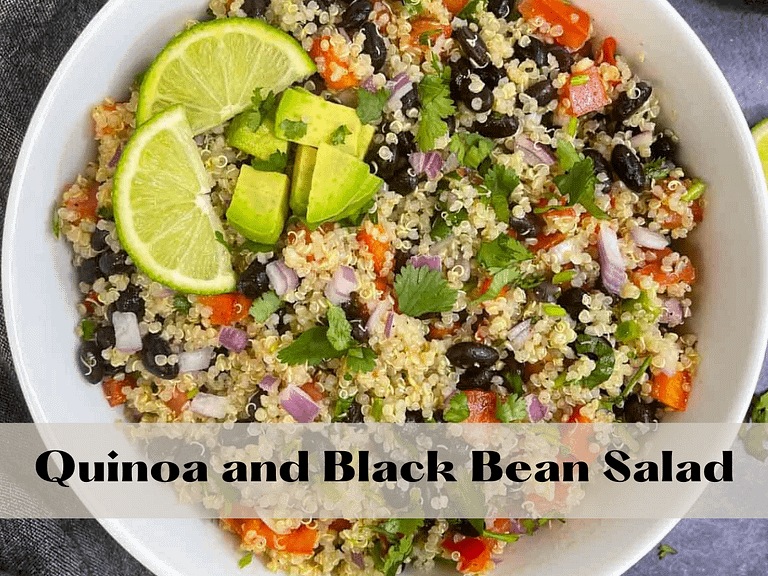 Ingredients:
1 cup quinoa, rinsed
2 cups water
1 can black beans, drained and rinsed
1 red bell pepper, diced
1 yellow bell pepper, diced
1/2 red onion, chopped
1/4 cup chopped fresh cilantro
2 tablespoons olive oil
2 tablespoons red wine vinegar
Salt and pepper, to taste
Instructions:
In a medium saucepan, bring the quinoa and water to a boil.
Reduce heat to low, cover, and let simmer for 15-20 minutes, or until the quinoa is tender and the water has been absorbed.
In a large bowl, combine the cooked quinoa, black beans, bell peppers, red onion, and cilantro.
In a small bowl, whisk together the olive oil, red wine vinegar, salt, and pepper.
Pour the dressing over the quinoa mixture and stir to combine.
Serve the salad at room temperature or chilled.
3. Eggplant Parmesan
This delicious and healthy Eggplant Parmesan is a plant-based twist on the classic Italian dish. Slices of eggplant are breaded and baked until crispy, then layered with marinara sauce and mozzarella cheese substitute, for a hearty and satisfying meal. Serve it with a side of pasta or a simple salad for a complete meal.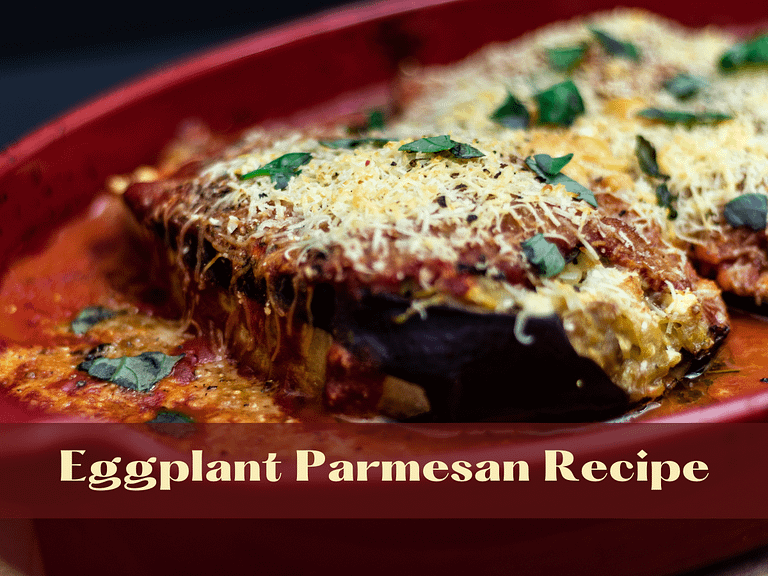 Ingredients:
2 medium eggplants, sliced into rounds
1 cup all-purpose flour
2 teaspoons Italian seasoning
Salt and pepper, to taste
2 cups non-dairy milk
2 cups breadcrumbs
2 cups marinara sauce
2 cups non-dairy mozzarella cheese substitute, shredded
Fresh basil, for garnish
Instructions:
Preheat the oven to 400°F (200°C). Line a large baking sheet with parchment paper.
In a shallow dish, mix together the flour, Italian seasoning, salt, and pepper.
In a second shallow dish, pour the non-dairy milk.
In a third shallow dish, place the breadcrumbs.
Dip each eggplant slice into the flour mixture, then the non-dairy milk, and finally the breadcrumbs, pressing the breadcrumbs onto both sides to make sure they adhere.
Place the breaded eggplant slices onto the prepared baking sheet and bake for 20-25 minutes, or until crispy and golden brown.
In a 9×13 inch (23×33 cm) baking dish, spread a thin layer of marinara sauce on the bottom.
Place half of the baked eggplant slices on top of the sauce.
Sprinkle half of the non-dairy mozzarella cheese on top.
Repeat with another layer of eggplant, marinara sauce, and cheese.
Bake the eggplant parmesan for 10-15 minutes, or until the cheese is melted and bubbly.
Serve the eggplant parmesan hot, garnished with fresh basil.
From Chickpea Curry to Quinoa and Black Bean Salad to Eggplant Parmesan, there is a wide range of plant-based recipes to choose from. Each recipe is filled with wholesome ingredients, bold flavors, and plenty of nutrients, making them perfect for a healthy and satisfying meal. Whether you're looking for a main course or a side dish, these recipes are sure to please. So, give them a try and experience the delicious and satisfying flavors of plant-based cooking! If you are towards a healthy lifestyle then you must try these quick and easy healthy breakfast recipes ideas at home.