Looking for quick and easy summer desserts to beat the heat? Look no further! In this blog, we'll be sharing some of the quickest and tastiest summer dessert recipes that you can whip up in no time. From simple berry sorbets to grilled peaches and ice cream sundaes, these recipes are perfect for satisfying your sweet tooth on a hot summer day with some delicious summer drinks . So grab your ingredients and get ready for some sweet, refreshing treats that will have you feeling cool and satisfied in no time!
1. Berry Sorbet
Berry Sorbet is a refreshing and easy-to-make summer dessert that takes advantage of fresh, in-season berries. This sorbet recipe is the perfect way to cool down on a hot summer day and is a great alternative to traditional ice cream. Here's what you'll need:
Ingredients for Berry Sorbet :
2 cups of frozen mixed berries (strawberries, raspberries, blackberries, etc.)
1/2 cup of sugar
1/4 cup of freshly squeezed lemon juice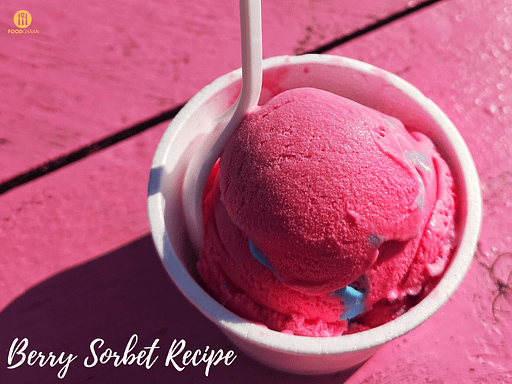 Instructions:
In a blender or food processor, combine the frozen berries, sugar, and lemon juice.
Blend until the mixture is smooth and the sugar has dissolved. This should take about 2-3 minutes.
Pour the mixture into a shallow container and freeze for 2 hours.
After 2 hours, use a fork to break up any ice crystals that may have formed.
Blend the mixture again until smooth, then freeze for another 2 hours.
Repeat the process of breaking up the ice crystals and blending the mixture every 2 hours, until the sorbet is frozen solid, about 4-6 hours total.
Scoop the sorbet into bowls and serve immediately.
Note: You can adjust the sugar level to taste and add more or less lemon juice depending on how tart you like your sorbet. You can also use any combination of berries that you like, or just one type of berry if you prefer.
Enjoy your delicious berry sorbet!
2. Grilled Peaches
Grilled peaches are a delicious and easy-to-make summer dessert that is perfect for warm weather. The grilling process caramelizes the natural sugars in the peaches and enhances their flavor, making them a delicious and healthy treat. Here's what you'll need:
Ingredients for Grilled peaches Recipe:
4 ripe peaches, halved and pitted
2 tablespoons of melted butter
2 tablespoons of brown sugar
Vanilla ice cream (optional)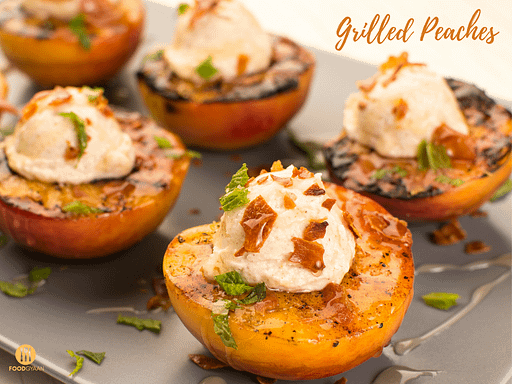 Instructions:
Heat your grill to medium-high heat.
Brush the cut side of the peaches with melted butter and sprinkle with brown sugar.
Place the peaches cut side down on the grill grates and grill for 3-4 minutes, until the peaches are softened and slightly charred.
Remove the peaches from the grill and place them on a serving platter.
Serve the grilled peaches warm, topped with a scoop of vanilla ice cream if desired.
Note: If you don't have a grill, you can also cook the peaches in a grill pan on the stove or in a preheated oven at 375°F for 15-20 minutes.
Enjoy your delicious grilled peaches!
3. Ice Cream Sundae
Ice cream sundaes are a classic summer dessert that are quick, easy, and always a hit with everyone. With endless flavor and topping combinations, there's something for everyone. Here's a basic recipe to get you started:
Ingredients for Ice cream sundae:
Your favorite flavor of ice cream
Fresh fruit of your choice (strawberries, blueberries, cherries, etc.)
Hot fudge or caramel sauce
Chopped nuts (almonds, pecans, etc.)
Instructions:
Scoop your desired amount of ice cream into a bowl.
Top the ice cream with fresh fruit of your choice.
Drizzle hot fudge or caramel sauce over the fruit.
Sprinkle chopped nuts over the top of the sundae.
Serve immediately and enjoy!
Note: You can get creative with your ice cream sundae by using different flavors of ice cream, different fruits, and different toppings. You can also add a whipped cream and a cherry on top for an extra special treat.
Enjoy your delicious ice cream sundae!