The black eyed pea's recipe Indian style is a twist on a traditional favorite. This dish is a great way to bring a bit of Indian flavor to your table. The black eyed peas, also known as lobia or rongi, are cooked with traditional spices and aromatics to create a hearty and delicious dish that is sure to be a hit with your family and friends. Serve it with steamed basmati rice and Nan bread for a complete meal that will have everyone coming back for more.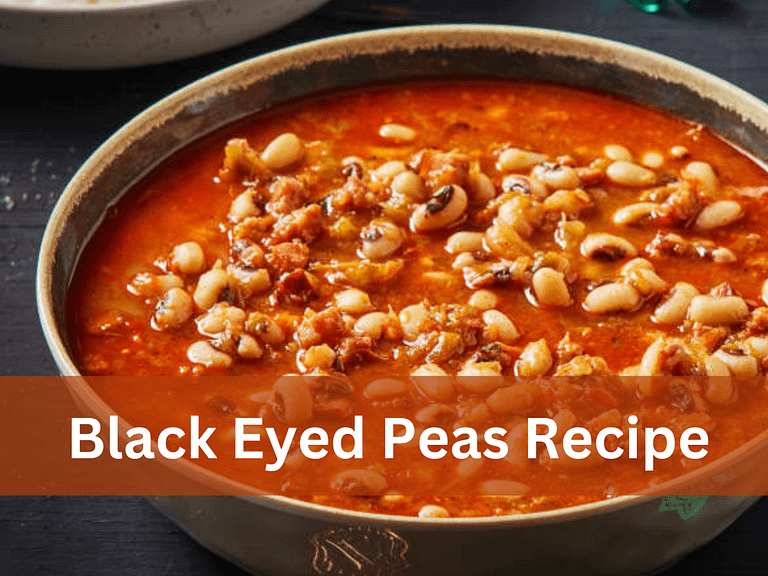 Ingredients of Black Eyed Peas Recipe
When it comes to black-eyed peas, the possibilities are endless! The traditional black eyed pea's recipe is usually served with rice and other accompaniments, but there are plenty of ways to spice up this tasty dish. For a delicious Indian take on a traditional favorite, try this black eyed pea's recipe.
To make the Indian version of black-eyed peas, you will need:
-2 cups dried black-eyed peas, soaked overnight
-1 onion, chopped
-1 teaspoon of ginger-garlic paste
-3 cloves of garlic, minced
-2 tomatoes, chopped
-2 tablespoons of tomato puree
-1 teaspoon of cumin powder
-1 teaspoon of coriander powder
-1 teaspoon of turmeric powder
-2 teaspoons of garam masala
-1 teaspoon of red chili powder (optional)
-2 tablespoons of oil or ghee
-Salt to taste
-1 cup of water
-Coriander leaves for garnish
-Lemon juice for garnish (optional)
Now that you have all the ingredients you need to make this delicious black eyed peas recipe Indian style, it's time to start cooking!
The recipe :
Black eyed peas are a traditional favorite, but when prepared with Indian spices and ingredients, they become a flavorful treat. Whether you are looking for an easy side dish to serve alongside curries or simply want to try something new, this black eyed pea's recipe is sure to please.
1. Begin by soaking the dried black-eyed peas in 4 cups of water overnight.
2. In a medium saucepan over medium heat, add the olive oil, onion, garlic, and all the spices. Sauté until the onions are softened and fragrant.
3. Add the soaked black-eyed peas, bay leaves, and sea salt. Stir to combine and bring to a simmer.
4. Reduce heat to low and cover the saucepan with a lid. Simmer for 30 minutes, stirring occasionally.
5. Once cooked through, add in the tomatoes and cilantro and stir to combine.
6. Serve hot with a squeeze of lime juice and coriander over top and enjoy!
Conclusion:
Black eyed peas are a delicious and nutritious food that has been enjoyed for centuries. The Indian version of this traditional favorite is an excellent way to enjoy this versatile legume. This recipe is easy to prepare and makes a flavorful and filling meal. Whether you're looking for a quick snack or a hearty dinner, this black eyed pea's recipe Indian-style is sure to please! Give it a try today and enjoy all the health benefits that come along with it!