Are you looking for a delicious and nutritious side dish that's easy to make and sure to please everyone at the table? Look no further than crack green beans! This flavorful and healthy dish is sure to be a hit with all ages.
Crack green beans are a simple and nutritious side dish that can be served with almost any meal. They are made with fresh green beans and flavored with a combination of seasonings, such as garlic, onion, and herbs. The combination of these flavors makes it a great addition to any meal. Plus, you can easily customize the flavors to fit your family's tastes.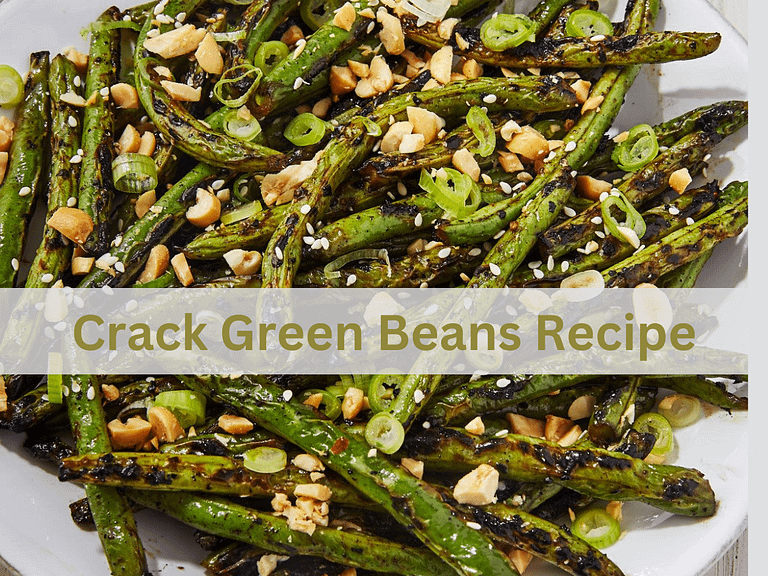 Simple Yet Sure-Shot Recipe for Flavorful Crack Green Beans
Ingredients
1 pound/450 grams fresh green beans
2 tbsp. vegetable or any neutral oil
3-4 big garlic cloves
Salt and pepper to taste
1 tsp. smoked paprika
1 tsp. cumin powder
1 tbsp. soy sauce or Worcestershire sauce
Roasted sesame seeds
Parsley
This simple recipe only requires a few ingredients, so it's easy to make and can be prepared in no time.
First, you'll need to blanch your fresh green beans. Blanching them in boiling water will help to cook them faster, while preserving their bright green color.
Once the green beans are cooked through, sauté them in a neutral oil with minced garlic cloves and dried herbs and spices. This will bring out the flavor of the seasonings and help the green beans to become crunchy. As the beans cook, you can add a splash of soy sauce or Worcestershire sauce for umami flavor.
Finally, you can top the beans with nicely roasted sesame seeds and roughly chopped parsley. This recipe is incredibly versatile and can be served with almost any type of meal.
The Key to The Perfect Green Beans
You know your crack green beans are perfect when they have a bright green color and crunchy texture. To get the right level of doneness, you need to keep an eye on the beans when you blanch them. Letting them boil for too long will result in a tender texture which is too soft to become crispy after you sauté them in the pan.
When you are boiling the beans, ensure they are fully submerged in the water and the heat is medium-low. You want the water to be gently rolling and not boiling. Some recipes call for leaving the green beans in the pot for an hour, but that may be too long depending on how tender you want them to be. Check on your veggies after every 8-10 minutes to see how cooked they are and take them off the heat when you know they are cooked to the perfect level of doneness. Rinse them under cold water to stop the cooking process and preserve the bright green colour.
Whether you're making a light lunch or a hearty dinner, crack green beans make a great side dish. Serve them with grilled meats or fish, add them to salads and stir-fries, or enjoy them on their own.
So, why not give this tasty recipe a try today?