Are you looking for a tasty way to spice up your seafood favorites? Look no further than Indian shrimp recipe! From mild to spicy, these recipes are sure to tantalize your taste buds and bring a delicious twist to your seafood dishes. A recipe for spicy Indian shrimp is a great place to start. This flavorful dish is packed with flavor and spice, making it a must-have for anyone looking to liven up their seafood dishes. So, if you're looking for a unique and flavorful take on seafood, why not give Indian shrimp recipes a try? You won't be disappointed!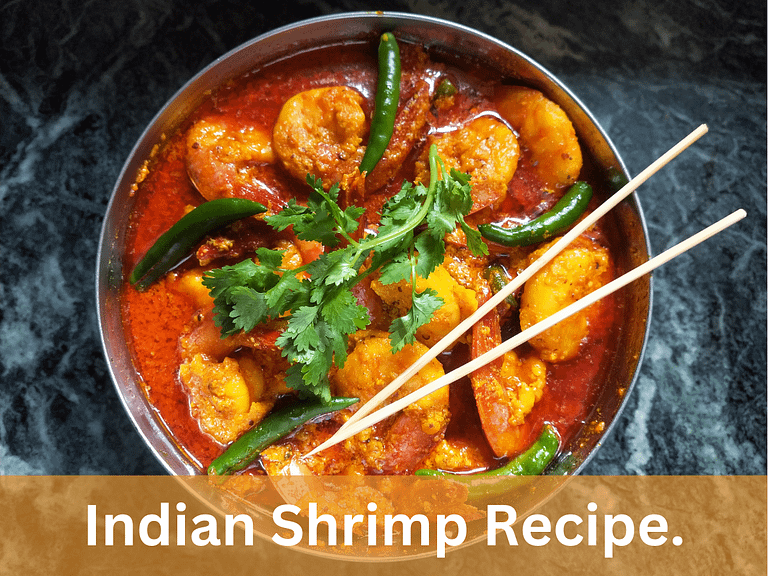 Ingredients
If you're looking for a delicious way to enjoy a seafood favorite, then try this recipe of spicy Indian shrimp.
For this Indian shrimp recipe, you will need the following ingredients:
-1 lb shrimp, peeled and deveined
-1/4 cup vegetable oil
-1 teaspoon garlic, minced
-1 onion, diced
-1 teaspoon cumin
-1 teaspoon coriander
-1 teaspoon turmeric
-1 teaspoon ginger, minced
-1/2 teaspoon cayenne pepper (or to taste)
-1/4 cup tomato paste
-1/4 cup water
-1 green bell pepper, diced
-Salt and pepper, to taste
The shrimp
When it comes to the Recipe for spicy Indian shrimp, the most important ingredient is the shrimp itself. There are many varieties of shrimp available, but for this recipe, we recommend using large shrimp that have been peeled and deveined. If you're looking for a more sustainable option, wild-caught shrimp is preferable. When shopping for shrimp, try to find ones that are firm and have an intense aroma. This will ensure that your shrimp will be juicy and flavorful when cooked. Additionally, fresh or frozen shrimp is fine; just make sure to thaw the frozen shrimp before adding it to the recipe.
Recipe of spicy Indian shrimp
This flavorful dish combines succulent shrimp with a savory sauce, fragrant spices, and fresh vegetables to create a delicious meal.
1. In a big skillet over medium heat, warm the oil. Add the garlic and onion and cook until the onion is softened about 5 minutes.
2. Add the cumin, coriander, turmeric, ginger, and cayenne pepper and cook for another minute or two.
3. Stir in the tomato paste and water and bring to a simmer.
4. Add the shrimp and green bell pepper and simmer for another few minutes until the shrimp is cooked through.
5. Season with salt and pepper, to taste.
This recipe of spicy Indian shrimp pairs perfectly with steamed basmati rice or warm naan bread. For a more complete meal, serve with a side of roasted vegetables or sautéed spinach. Enjoy!
Serving Suggestions
When it comes to the recipe for spicy Indian shrimp, there are endless possibilities for creative serving options. You can serve the dish as an appetizer or main course, or even add it to your favorite salad or pasta dish. For a more traditional approach, serve the shrimp with steamed rice and a side of fresh vegetables. Alternatively, you could create a tasty taco night by serving the shrimp in tortillas with some fresh salsa.
For a more flavorful kick, consider marinating the shrimp in the sauce before cooking and add some extra spices of your choice. This will give the dish an even spicier taste. Another great option is to toss the shrimp with some cooked quinoa and vegetables for a delicious one-bowl meal. For those who prefer a more indulgent twist, try adding some cheese to the dish for an extra layer of creaminess.
If you're a fan of seafood and looking for a new take on classic Indian flavors, don't miss our Indian Shrimp Recipe. And for a vegetarian twist on traditional vada, be sure to check out the Sabudana Vada recipe.