If you love Brussels sprouts but feel like you've tried every recipe out there, it's time to give this vegan version a try! This delicious vegan Brussels sprouts recipe with tahini is an easy and tasty way to enjoy your favorite vegetable. Not only is this recipe quick and simple to make, but the tahini adds a lovely flavor to complement any meal. Read on to find out how to make this vegan dish!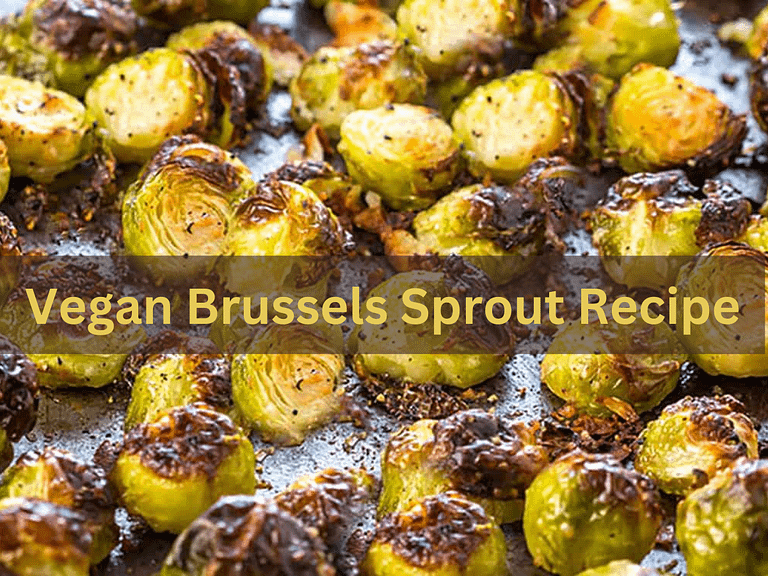 Brussels sprouts are often overlooked as an ingredient for many delicious dishes, but with a bit of creativity, you can turn them into something truly special. This vegan Brussels sprouts recipe is the perfect way to enjoy them in a tasty and nutritious way. It takes just minutes to make and the addition of tahini creates a lovely flavor that will complement any meal. Whether you are looking for something to serve as a side dish or a light meal, vegan Brussels sprouts recipe is sure to hit the spot. Continue reading to learn how to make it at home!
Ingredients
1 lb. Brussels sprouts washed and halved
– 2 tablespoons olive oil
– 1/2 teaspoon sea salt
– 1/4 teaspoon black pepper
– 2 tablespoons tahini
– 2 cloves garlic, minced
– 2 tablespoons lemon juice
Process of vegan Brussels sprout recipe:
1. Temperature your oven to 400 degrees Fahrenheit.
2. Rinse and clean the Brussels sprouts before patting them dry.
3. Cut off the ends of each sprout, and then slice them in half from top to bottom.
4. Place the cut Brussels sprouts on a baking sheet and drizzle with 1tsp oil and season with salt and pepper.
5. Roast for 20-25 minutes, stirring halfway through. The sprouts should be slightly golden brown and tender when finished cooking.
6. While the Brussels sprouts and chickpeas are roasting, make the anchovy tahini sauce. In a small bowl, whisk together the tahini, olive oil, garlic powder, lemon juice, and salt until smooth and creamy.
7. When the Brussels sprouts are done cooking, remove them from the oven and transfer them to a serving dish.
8. Drizzle the tahini sauce over the Brussels sprouts and stir to combine.
9. Garnish with fresh parsley or chives before serving. Enjoy!
Conclusion
This vegan Brussels sprouts recipe with tahini is a great way to enjoy this veggie in a delicious, new way! Not only is it easy and quick to make, but the combination of flavors from the Brussels sprouts, tahini, and spices is sure to tantalize your taste buds. Serve up this dish for your family or guests and you're sure to get rave reviews. Enjoy this unique vegan dish and savor every bite!